In true Soho House style, the design is eclectic and immaculate. The Italian restaurant, Cecconi's (above), is open to non members. It caught my eye with the use of
Quadrille's Carlo II
on the sofa.
The Main Lobby also uses
Quadrille's Pina
on the chairs in the foreground: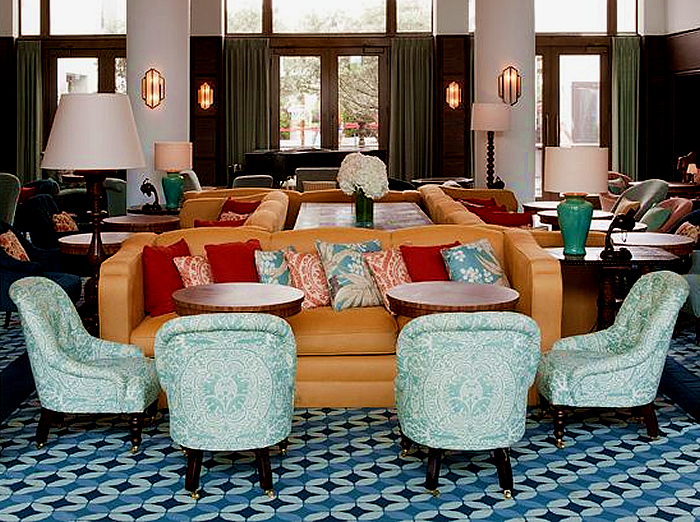 Love that carpet in the lobby and the fabulous use of colour. If that's got you longing to be there, picture yourself in the 8th Floor beachside bar!
For all enquiries regarding Quadrille's fabrics, please contact me on annie@annieloveridgeinteriors.co.nz.
All images courtesy
Quadrille Fabrics
; except final image
Soho Beach House
.